Betty Britt Crane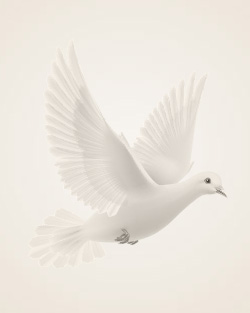 May 11, 1922 ~ September 2, 1998

Resided in: Asheville, NC

Betty Britt Crane, 76, of Asheville, died
Wednesday, September 7, 1998 in a local hospital.
Mrs. Crane was a native and life-long resident of Buncombe County and was a daughter of the late George W. and Edna Hampton Britt. She was married to Raymond D. Crane, who died in 1971, and was retired after 20 years with Harrison Publishing Co. She was a member of the Basilica of St. Lawrence, D.M.
She is survived by a daughter, Julie C. Smith of Orlando, FL; a son, Stephen B. Crane of Asheville; and four grandchildren, Julie A. Austin of Asheville, Lisa B. Smith and Brad K. Smith of Orlando, and Britt Crane of Charlotte.
Graveside services will be at 11:00 am Saturday at Riverside Cemetery with the Rev. Dr. J. Derrill Smith officiating.
Memorials may be made to Mountain Area Hospice, PO Box 16, Asheville, NC 28802.
Groce Funeral Home is in charge of the
arrangements.

Memories Timeline
---