Annie Mae Robinson
Annie Mae Robinson
May 25, 1913 ~ August 10, 2012

Resided in: Candler, NC
Annie Mae Jones Robinson, 99, of Candler, died Saturday, August 10, 2012. A native of Buncombe County, she was a daughter of the late Thomas William and Callie Israel Jones. She was also preceded in death by her husband, Thurman Robinson; siblings, Sam Jones, Robert Jones, Goley Jones, Henry Jones, Mary Loftin, Lou Frady and Hattie Cudd; and a grandson, Patrick Metcalf. Having lived through the Great Depression and World War II, Annie was an outstanding member of the "Greatest Generation". She was independent, hard-working and knew the value of hard-earned money. She began working at American Enka in 1929 at the age of 16 and continued to work there while her husband, Thurman, served in the US Army and intermittently until her retirement in 1974. Annie is survived by her daughter, Anita Metcalf and husband Roger; a granddaughter, Jennifer Anderson and husband, Dan; and two great-granddaughters, Meredith and Elizabeth Anderson. Annie loved her family, friends and flowers. Those who passed her home during the summer enjoyed the beautiful results of her green thumb. Her family expresses gratitude to the staff and residents of Pisgah Villa and gratefully acknowledges her dear friend, Christine Miller, for her loving care, concern and companionship, and her dear neighbors of 63 years, Lois and Ralph Johnson. Funeral services will be 3:00 pm Monday in the Patton Avenue chapel of Groce Funeral Home with the Rev. Dr. Joe Yelton officiating. Burial will follow at Liberty Baptist Church Cemetery. Her family will receive friends from 2:00-3:00 pm Monday prior to the service and request that, in lieu of flowers, memorials be made to the Michael Patrick Metcalf Memorial Endowed Scholarship at A-B Tech, 340 Victoria Road, Asheville, NC 28801 or Liberty Baptist Church, 875 Monte Vista Road, Candler, NC 28715.
Memories Timeline
Guestbook
---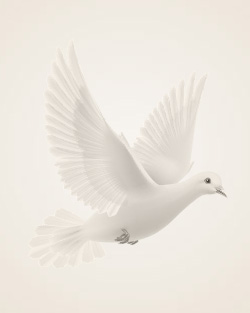 May 2, 1918 ~ March 2, 1999
Annie Mae Hensley Robinson, 80, of 28 Avalon Drive, Arden, died Tuesday, March 2, 1999, at her home.
Mrs. Robinson was born in Transylvania County and was a daughter of the late Henry and LEna Alexander Massey. She was married to David Robinson who died in 1982 and was also preceded in death by a son, Daniel Hensley, in 1996. She was a retired nurses aide and attended Words of Life Tabernacle.
She is survived by three daughters, Alice Webb, Rose Marie Zigman, and Susan Tello; a son, Calvin Leon Hensley; two sisters, Abbie Anderson and Margaret Edwards; thirteen grandchildren and sixteen great-grandchildren.
Funeral services will be at 11:00 am Friday in the chapel of Groce Funeral Home at Lake Julian with the Revs. Clifford Middleton and Tim Lee officiating. Burial will be at Shepherd Memorial Park.
Her family will receive friends from 7 - 8:30 pm Thursday at the funeral home.
Memories Timeline
---