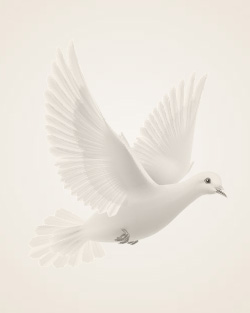 August 12, 1910 ~ January 14, 2000
Born in: Butte, Montana,
Resided in: Asheville, NC
Austin B. Speed, 89, Asheville, NC, died Friday, January 14, 2000, after a period of declining health.
A memorial service will be 2:00 pm Monday, January 17, at Grace Episcopal Church in North Asheville with the Rev. Jane Smith officiating.
In keeping with Austin's last wishes, the family requests that in lieu of flowers donations in his memory be made to the donor's favorite charity.
Mr. Speed is survived by his four sons, Austin Speed, Jr., Danville, Illinois, Robert Speed, Cleveland, Ohio, Thomas Speed, Charlotte, NC, and John Speed of Asheville; and nine grandchildren.
Mr. Speed was born August 12, 1910, in Butte, Montana where his father was a lawyer for the Anaconda Copper Company. Following the untimely death of his mother, his father returned the family to his hometown of Louisville, KY, where the young Mr. Speed attended the venerable Male High School, from which he graduated in 1927.
He matriculated to Louisville Polytechnic Institute where he studied engineering, but was unable to complete his studies due to the depression. At the age of 18 he enlisted in the United States Marine Corps where he volunteered for sea duty. Upon graduating from the Marine Corps' elite Sea School, he was promoted to corporal and assigned to serve aboard the USS Louisville as part of that heavy cruiser's Marine detachment. Subsequently he saw action as part of the Marine Expeditionary Forces in the China and Nicaraguan Banana War campaigns.
Returning to the United States in 1932, Cpl. Speed was posted to the Philadelphia Navy Yard, where later that year he received an honorable discharge.
On October 6, 1932, Mr. Speed married Anna Elizabeth Hartel in Media, PA. and the new couple resided in Stafford, PA where Mr. Speed entered the wholesale grocery business which he continued to operate following the untimely death of his wife in 1935.
At the outbreak of WW II, Mr. Speed sold his home and joined the Army Air Corps as a second lieutenant. Among his first assignments were training recruits, gunnery instruction, and then posting to Randolph Field, TX, for pilot instruction. First Lieutenant Speed was awarded the Air Medal for his invention the "Speed Tank", a self contained high altitude breathing apparatus used by fighter pilots to gain a combat advantage over enemy aircraft.
Reassigned to Wright Field, Dayton, OH, Lt. Speed worked with civilian contractors improving the production of war materiel. In 1944, Captain Speed married Navy. Lt. Mary Elizabeth (Betty) Kynett of Wayne, PA, and they lived in Shaker Heights, Ohio. At the end of the war the Army Air Corps assigned Capt. Speed to attend the Harvard Business School in Cambridge, Mass. from 1945 - 1947. Upon receiving a Master's degree in Business Administration, he transferred to Baltimore, MD as the Air Force Contracts' Liaison Officer at Bendix and Martin Aircraft Companies. There his work included testing the Martin Matador guided missile, and conversion British Canberra to the USAF B-66B, for which he was awarded the Air Force Achievement Medal and promoted to the rank of major.
In 1952, Lt. Col. Speed left active duty in the Air Force to join Republic Aviation where he worked on the F-80 series of jet fighters and their successor, the F-105 Thunderchief. He relocated his wife and their three boys to Huntington, Long Island, NY, where for the next fifteen years he directed the company's sales and sub-contracts. His efforts succeeded in the worldwide adoption of the "Thud" by NATO allies and by 1965, when Fairchild-Hiller purchased Republic, he was the head of domestic sales and sub-contracting, which included overseeing work on modifications to the McDonnell-Douglas F-4 Phantom for the Air Force and US allies abroad.
Mr. Speed was active in the community, serving for several years as a Cub Scout pack master.
I In 1959, he lost his wife Betty to cancer and later that year he was stricken with a severe heart attack. Having by then met Louise Astrid Kingdon of Denver, CO, she agreed to stay in New York to nurse him back to health and take over the care of his children. In December, 1959, he married Louise in a quiet family ceremony at St. John's Episcopal Church in Huntington, NY. In 1964, Louise and Austin welcomed the birth of a fourth son, John Goodwin.
Fearful of the increasing strain on his health due to the widening war in Vietnam, Mr. Speed retired in 1967. He planned to devote his full time to civic and philanthropic activities and the raising of his young family. Following the high school graduation of his third son, Thomas, in 1969, Mr. and Mrs. Speed relocated to Asheville where the Speeds soon became active in the Asheville community, serving the Episcopal church as guild members and helping with its finances. Mr. Speed was a Lakeview Park Commissioner and was in Indian Guides with his son John.
He enjoyed stamp collecting and won numerous regional awards.
In 1995, he was bereaved by the loss of his wife Louise after 35 years of marriage.
His family and those who had the pleasure to work with him will miss his strength of character and decisiveness.
Groce Funeral Home on Patton Avenue is in charge of the arrangements.
Memories Timeline
Sign the Guestbook, Light a Candle