Burndena Warren Rogers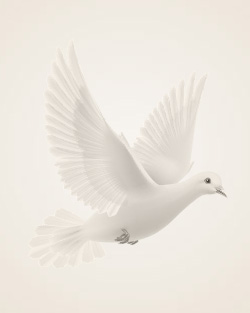 March 5, 1927 ~ September 3, 2000

Resided in: Candler, NC
Burndena Warren Rogers,77, of 4 Pisgah View Estates, Candler, died Sunday, September 3, 2000.
A native of Haywood COunty, she was a daughter of the late Burrell and Amanda Grooms Warren. She was preceded in death by her husband, Elmer Rogers; one daughter, Barbara Clontz; and two brothers, Hall and Reeves Warren. She was a member of Candler Church of Christ.
Surviving are three daughters, Mildred Rogers of the home, Linda Marler and her husband Bobby and Helen Hyatt of Arden; one sister, Pearl Scott of Asheville; one brother, Glenn Warren of Clyde; nine grandchildren, Sqammy Hyatt and Tammy Hyatt, Jimmy Chandler, Bobby Marler, Dean Marler, Joyce Hucks, Junior Clontz, Wanda Dellinger, and Donna Bunton; 13 great-grandchildren and many cousins, nieces and nephews.
Funeral services will be at 2:00 pm Wednesday in the Patton Avenue chapel of Groce Funeral Home with the Rev. Roy Housotn officiating. Entombment will be at Forest Lawn.
Her family will receive friends from 7 - 8:30 pm Tuesday at Groce Funeral Home on Patton Avenue.
Memorials may be made to Upper Hominy Volunteer Fore Dept., PO Box 190, Candler, NC 28715.
Memories Timeline
---