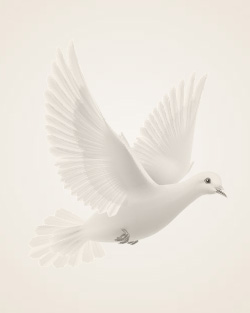 February 21, 1911 ~ November 6, 1998
Funeral services for Mr. Kroll will be at 2:00 pm Monday in the chapel of Groce Funeral Home, Asheville, with Pastor Erin Miller officiating. Following the service, he will be returned to Ute, Iowa, for a second service at Armstrong Funeral Home on Wednesday and burial at St. Clair Cemetery.
Mr. Kroll was born in Ute and was a son of the late Herman and Lucy Gerten Kroll. He was in business with the Keitges Candy Company until 1957 when he moved to Tampa, FL, where he managed the Rocky Point Golf Club until 1983. He moved to Asheville in 1985 where he lived until the time of his death. He was a member, Deacon and Board Member of Foster Memorial Seventh-Day Adventist Church.
He is survived by his wife of 61 years, Gladyce Evenson Kroll; a daughter, Lou Anna Goslar and her husband Ronnie; a son, Larry L. Kroll, M.D., and his wife Dianne; a sister, Pauline Carlisle, seven grandchildren and nine great-grandchildren.
Memorials may be made to the Foster Memorial Seventh-Day Adventist Church for the Building Fund or the Community Services Department, 375 Hendersonville Road, Asheville, NC 28803.
Memories Timeline
Sign the Guestbook, Light a Candle