Edward S. Robinson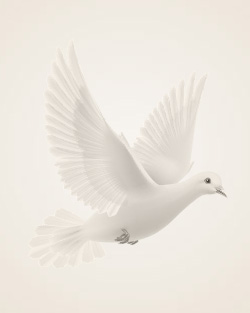 February 14, 1921 ~ July 7, 1999
Edward S. Robinson, 78, formerly of 157 Milk Sick Cove Road, Candler, died Wednesday, July 7, 1999, in a local nursing center.
Mr. Robinson was born in Buncombe County and was a son of the late
Gordon Allen and Vaudie Cole Robinson. He was married to Irene Selway Robinson, originally of Bristol, England, who died in 1993. He was also preceded in death by a son, William Edward Robinson, two brothers, George and Floyd Robinson, and a sister, Grace Poore.
He served in the 101st and 82nd Airborne Divisions of the Army during WW II. He then lived in Panama until 1950 when he joined the NC Highway Patrol.
He was stationed in Chapel Hill for most of his career until 1973, when he was transferred to Asheville, and retired in 1978.
He is survived by a daughter, Mary Ann Moore of Durham; a son,
Thomas W. Robinson of Candler; a sister, Lura Wright of Candler; three brothers, Ralph and Frank Robinson of Candler and James Robinson of Asheville; four grandchildren and six great-grandchildren.
Funeral services will be 2:00 p.m. Friday at Snow Hill United Methodist
Church, where he was a member, with the Rev. Neil Haynes officiating. Burial will be in the church cemetery. Pallbearers and honor guard will be provided by the NC Highway Patrol.
His family will receive friends from 7 - 8:30 pm Thursday at Groce Funeral Home on Patton Avenue.




Memories Timeline
---