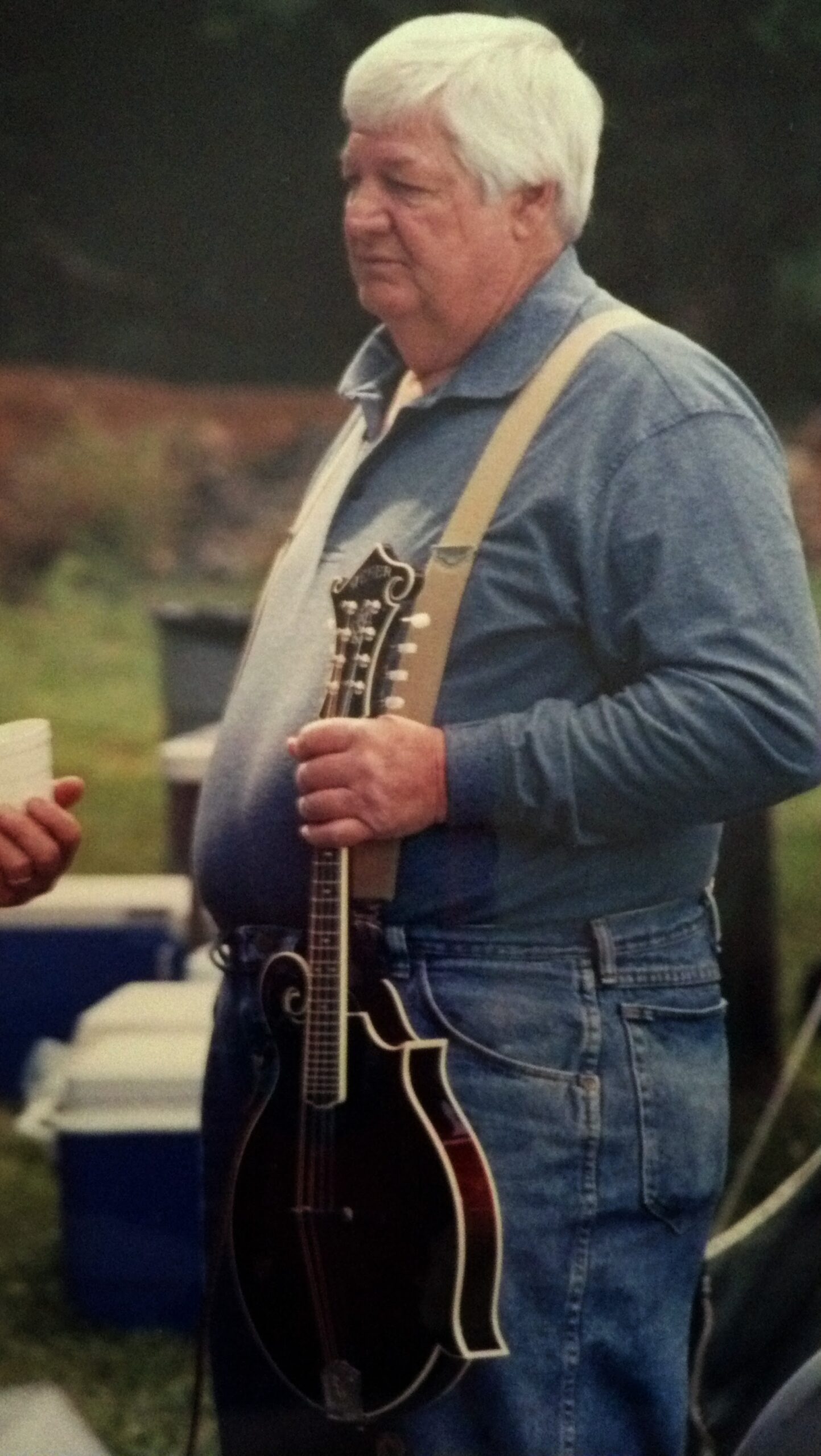 May 16, 1935 ~ September 14, 2022
Born in: Buncombe Co., NC
Resided in: Asheville, NC
Frank William Billy (Bill) Wayne Coffey, 87, went to his eternal home Tuesday September 14, 2022 after a very brief stay at Care Partners Solace Center. He fought CKD with dignity, courage and a formidable sense of humor for almost 5 years.
Bill was born May 16, 1935 in Buncombe County to the late Carl Lee Coffey and Bonnie Frankie Davis Coffey and has been a life long resident of Buncombe since. He was saved, baptized and became a member of Edgewood Baptist Church in Enka, NC as a child.
He is preceded in death by the love of his life for over 65 years, his wife Jeanne Ann Silver Corn Coffey, both parents and sister Barbara Ann Coffey Montgomery.
He is survived, loved and respected by daughters, Sherry Cook (Bruce) and Diana Roland, and son Darrell Coffey (Shannan); grandchildren, Matthew Bartlett (Meagan), Joshua Roland (Caitlin) and Alisha Nesbitt (Ike); great-grandchildren, Dawson Roland, Harrison Nesbitt, Hattie Ruth Bartlett and Georgia Lane Nesbitt; brother, Donald Lee Coffey (Wanda) and numerous cousins, nieces, nephews and friends.
Bill was firm in his convictions of optimism, honesty, accountability, courage, supportiveness, discipline and seeing any job or project through – start to finish, no exceptions. He was loving, considerate and so respectful to his wife. He was gentle, yet firm with his children. He and Mom were our best friends. He encouraged a family atmosphere with open and honest communication. And our house was the "go to" place for all the kids in Bent Creek with pancakes every Saturday morning. As kids, our friends… were our parents' friends. Dad and Mom loved us all. It didn't take a community, just them.
Most endearing of all his qualities was his fun loving, adventurous spirit. He was ever so funny, he had a way of seeing humor in almost any situation, good or bad. And one of the greatest gifts he gave his family was teaching us to have fun while we worked. His philosophy was: Be responsible and mature but never grow up, stay young at heart. We saw this each time he would play with his children, grandchildren and great grandchildren… he was the biggest kid in the bunch. Not at all above playing with match box cars, toy trains or even the girls' dolls when the girls wanted his attention (although the dolls weren't his favorite toy).
He was also a very talented, self-taught musician. He played mandolin, piano, guitar and sang. But the mandolin was his favorite… he could make one "walk the walk and talk the talk" of bluegrass and gospel. Our home was filled with beautiful music as often as possible as well as group jam sessions accompanied with large spreads of food for the guests.
Beyond that he was rough and rugged, what some would refer to as "a man's man". He loved hunting, fishing, camping, boating and raising champion hunting beagles. Oh, the stories he would share about these favorite pastimes. Funny, exciting memories we'll hold dear forever.
He was an avid gardener, growing everything from corn and beans to peach, apple and cherry trees. And he always had the greenest lawn in the neighborhood. No weeds there! And, we had to watch out when he got on a pepper growing spree, 20+ varieties, varying from hot and hotter to vicious.
He was also an avid sports fan, playing both baseball and basketball in high school and in several leagues throughout his adult life. And don't dis his Atlanta Braves! However, his greatest love was coaching youth leagues (and Darrell) from little league through Senior Babe Ruth, taking his teams to multiple championships year after year. Dad was at his best teaching, coaching and training the young to be their best. But what was so special? He always did it with a smile and positive encouragement. If a mistake was made, "no big deal, laugh it off and keep trying, you'll get there". When he was in the hospital just a few weeks ago we were watching the Little League World Series together and he just starts singing "Take Me Out to the Ball Game…", then he wanted peanuts and hot dogs.
Bill graduated from Sand Hill High School in 1953 then served two years in the Army coming out as a Sargent SP3. After leaving service he worked at American Enka Corporation where he met Jeanne, fell in love and married. Later he graduated from Blanton's College with an Associate Degree in Business Management. His primary career was as a Material Inspector for the NC Division of Highways for over 28 years. But in addition to working days, he moonlighted with his own concrete business nights and weekends. Always an excellent provider for his family. Still, he found time to enjoy woodworking and carpentry. And built several of the homes we lived in as well as shelves, cabinets, tables, etc. Through all this hard work he taught us so much… us kids were his "assistants". Along the way we were subtly inspired to be self-sufficient and as the saying goes to "never stop learning".
His knowledge, intelligence, laughter and humor will be greatly missed but, live inside us forever. Fly Home Dad this is your next adventure. We know you'll embrace this one as vivaciously, if not more, than you did any of your earthly excursions.
Special thanks to his devoted and tireless medical teams over the years: Brian K. England, MD, as well as other attending physicians and staff at Mountain Kidney & Hypertension; Richard R. Burris, MD and staff at The Family Health Centers in Arden, NC; and the wonderful team at DaVita Asheville Kidney Center who spoiled and pampered him through all the trials that accompany CKD. All of you will forever hold a special place of admiration and gratitude in our hearts. May God watch over you all so you can continue to do what you do so well.
And last, but certainly not least, extra, extra special thanks to our sister, Diana, who has been sole care giver to both, Dad and Mom for many years, phenomenal job sis! You're an earthbound angel meant to love and care for others with kindness, compassion and tenderness. That is your special gift from God and your place and purpose in our family. You keep our hearts on course.
For those who wish to pay their respects, visitation will be at Groce Funeral Home on Patton Avenue Sunday, September 18 from 5:00 p.m. to 7:00 p.m.
Graveside services will be at 2:00 p.m. on Monday, September 19 at the Western Carolina State Veterans Cemetery in Black Mountain. Our gratitude and appreciation in advance to the pallbearers: Bruce Cook, Keith Tedder, Eric McKinney, Matt Bartlett, Josh Roland & Ike Nesbitt.
Services
Add to My Calendar
America/New_York
2022-09-18 17:00:00
2022-09-27 07:00:00
Frank William Billy (Bill) Wayne Coffey Visitation
Visitation
1401 Patton Ave.,Asheville, NC 28806
Graveside Service: September 19, 2022 2:00 pm
Western Carolina State Veteran's Cemetery
962 Old US Hwy 70
Black Mountain, NC 28711
(828)669-0684

Add to My Calendar
America/New_York
2022-09-19 14:00:00
2022-09-19 14:00:00
Frank William Billy (Bill) Wayne Coffey Graveside Service
Graveside Service
962 Old US Hwy 70,Black Mountain, NC 28711
Memories Timeline
Guestbook
Sign the Guestbook, Light a Candle