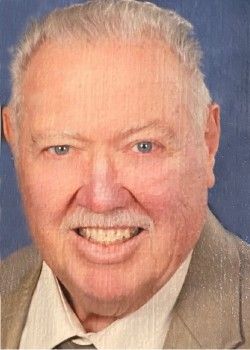 August 28, 1940 ~ May 27, 2021
Born in: Washington, DC
Resided in: Fairview, NC
Joseph Robert "Bob" Forbes (80) passed peacefully at home, surrounded by love and family on May 27, 2021.
Bob spent his life in service to others: fireman, policeman, member of the Coast Guard, respiratory therapist, and owner/administrator of 2 nursing homes, to name a few. He was very active in the Seventh-day Adventist Church, holding various positions over the years. While all this may reflect him, it does not define him.
Simply, Bob cared about others. He would go out of his way to help family, friends, and strangers. The list of people he has helped over the years would be too long to list. And he usually found a way to help anonymously. He helped those that needed a boost to get back on their feet. He paid for several to receive a Christian education. He and his wife Gerda would visit the ill, bringing food and other necessities. He fixed and repaired whatever was needed. If he saw a need, he stepped in. He would match up others to assist with providing resources if he was not able to do it himself. He freely gave advice and did not sugar coat it, but he was usually right. Bob was known for his sense of humor, and enjoyed seeing others laugh. He loved giving bible studies, uplifted by knowing he was able to share the Great Hope with others. He knew from where his salvation came, and to the end, comforted us that he was ready to meet Jesus.
Gerda Schmidt Forbes was the love of his life. From that first kiss he stole while on a roller coaster, their love story has only grown. They always held hands wherever they went, and watched out for each other over the last 59 years together. His legacy is his family, with each child receiving their best talent from him.
Left to cherish his memory are wife Gerda Schmidt Forbes, siblings Terry (Joel) Tapley, Gerard Forbes, and children Valorie (Greg) Frye (who claims her leadership skills from him, and should not be called bossy!), Sandra (Chris) Dannenberger (who got his sense of humor, only quirkier), Tina (Glenn) Beshara (while she claims to be the wisest of the kids, she actually just got his business acumen), Joe (Kim) Forbes (who is the best father to his children, just like Bob was to his), 12 grandchildren, 8 great-grandchildren, and more friends than one can count. He loved his family fiercely, and will be missed so very greatly.
In lieu of flowers, the family requests that everyone who knew Bob, or reads this, pay it forward. That is what Bob would have done. How much better this world would be if we all did this regularly.
Memories Timeline
Guestbook
Sign the Guestbook, Light a Candle