Leslie "Les" George Garrison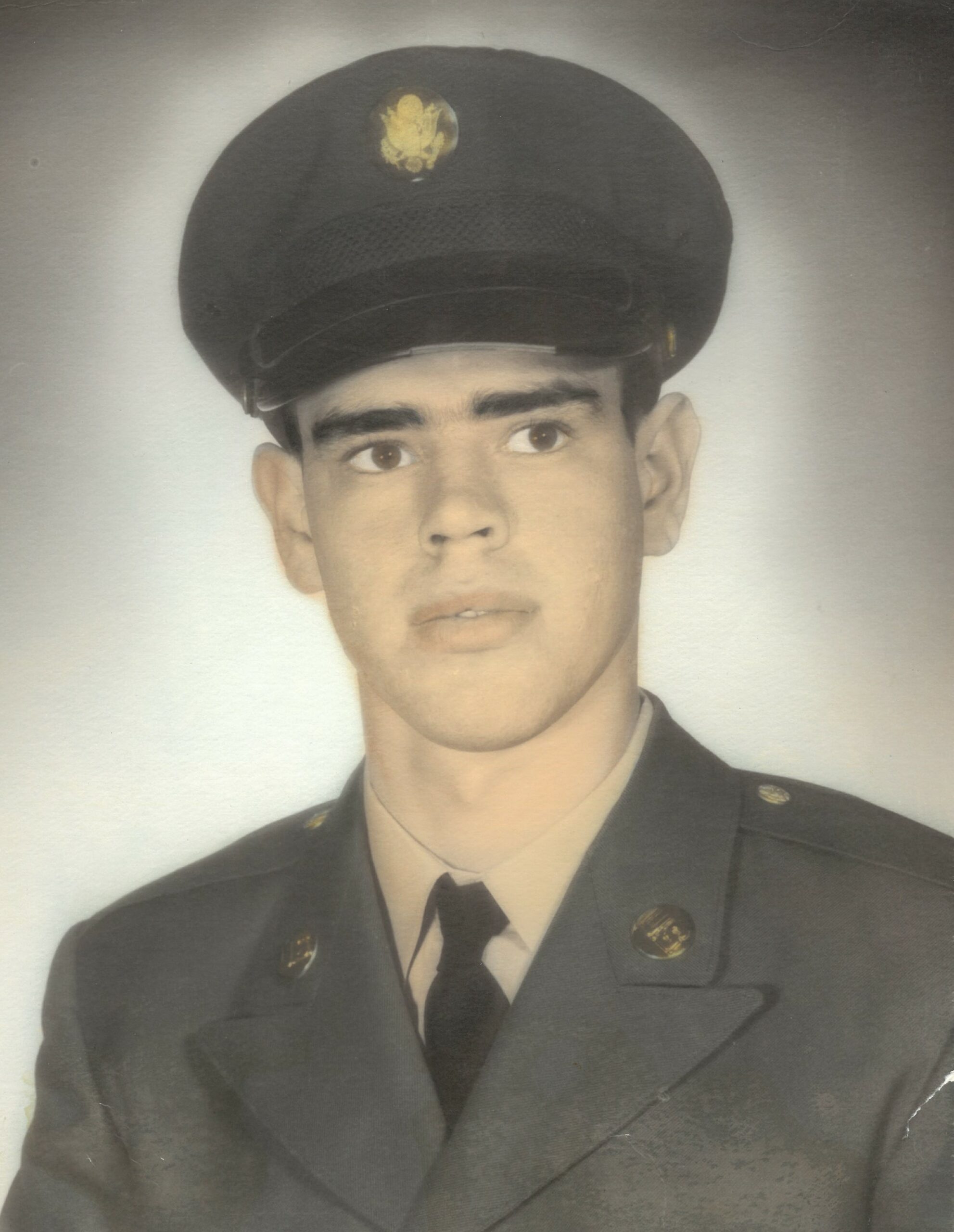 October 5, 1948 ~ September 22, 2023
Born in: Bat Cave, North Carolina
Resided in: Fairview, North Carolina
Leslie "Les" George Garrison, age 74, went home to be with our Lord September 22, 2023. Les passed away at his home with his loving wife and daughter by his side, after a courageous battle with brain cancer.
Born October 5, 1948, in Bat Cave, NC, Les was a lifelong resident of Fairview, NC. His family kept a small farm and he loved to share stories about tending the animals and crops, and harvest seasons. Les graduated from A.C. Reynolds high school, class of 1966, where he played basketball. He loved sports and continued to play softball, basketball, and golf in various tournaments and city leagues into his forties.
After high school, Les went to work for Southern Bell as a service technician and was drafted into the United States Army during the Vietnam war. He served 1969-1971, completing basic training at Fort Bragg, then deploying to Panama where he protected military communications from being hacked. While serving in Panama, he played basketball for the team of Service for his division. Les achieved the recognition of expert marksman with rifle badge. He also met his wife of 52 years, Sheila, during a brief visit home on leave. Les was a lifelong patriot and was very proud to have served his country.
Following his return from the military, Les and Sheila were married on November 5, 1971 and he resumed his 32 year career with Bell South. Les retired from Bell in 1998 and founded Telcom Solutions, which he owned and operated for 18 years. His business success was seeded in attention to customer service and an impeccable work ethic. Les built a large base of customers, many of whom became his friends beyond their business relationship.
Les enjoyed spending time with family and in the outdoors. He held a long-standing tradition of going fishing with his daughter, Leslie, and brother, Dewey, on the opening day of trout season, even with couple of inches of snow on the ground. He loved sitting on the porch to watch a thunderstorm blow in during the summer. Les knew every backroad in Buncombe and the surrounding counties, and often took Sheila on daytime road trips across Western North Carolina. When he had to come inside, he could be found tuned into an Atlanta Braves or a Tarheels game, or any game if his favorite teams were not playing.
The chronological events of Les' life are but a mere glimpse into his fun, sweet, generous, and caring nature. A colleague and friend of Les' put it best saying, "people liked Les because he was just Les." Those who had the privilege of knowing him will know what this means. He may have been a man of few words at times, but his quick wit, impish grin, and endearing dimples said it all. Les will be deeply missed by many, and his wife and daughter are sincerely grateful to everyone who supported Les and his family during the past two and a half years.
Les is survived by his wife, Sheila Garrison; daughter Leslie Laughrun (Jason Laughrun); brother, Dewey Garrison (Linda Garrison); two nieces, and several great nieces and nephews. Les was preceded in death by his father, Frank Garrison; mother, Aliene Garrison; and brother, Stanley Garrison.
A funeral service will be held at 2:00 PM Tuesday, September 26, 2023 at Groce Funeral Home at Lake Julian with Pastors Steve Ridenhour and Ken Langsdorf officiating. Burial will follow in Pleasant Grove Baptist Church cemetery. Friends will be received at the funeral home one hour prior to the service, from 1-2 PM.
In lieu of flowers, you may consider donating in Les' honor to Four Seasons Hospice of Hendersonville, St. Jude Children's Research Hospital, or the animal shelter or rescue you prefer.
Serving as pallbearers will be Jason Laughrun, Chris Hancock, Tyler Garrison, Tanner Garrison, Mark Sherron, and Kosta Sakkas.
Groce Funeral Home at Lake Julian is assisting the family.
Services
Add to My Calendar
America/New_York
2023-09-26 13:00:00
2023-09-26 02:00:00
Leslie "Les"GeorgeGarrisonFor those who wish to pay their respects
For those who wish to pay their respects
72 Long Shoals Road,Arden, NC 28704
Add to My Calendar
America/New_York
2023-09-26 14:00:00
2023-09-26 03:00:00
Leslie "Les"GeorgeGarrisonFuneral Service
Funeral Service
72 Long Shoals Road,Arden, NC 28704
Graveside Service:
September 26, 2023 3:30 pm
Pleasant Grove Baptist Church Cemetery
Garren Creek
Fairview, NC 28730


Add to My Calendar
America/New_York
2023-09-26 15:30:00
2023-09-26 15:30:00
Leslie "Les"GeorgeGarrisonGraveside Service
Graveside Service
Garren Creek,Fairview, NC 28730
Memories Timeline
Guestbook
---