Paula Sanchez Cassada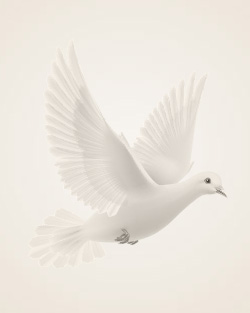 June 18, 1923 ~ March 21, 2000

Resided in: Asheville, NC
Paula Sanchez Cassada, 76, formerly of 145 Vermont Avenue, Asheville, died Tuesday, March 21, 2000, in an Asheville health care center.
Mrs. Cassada was a native of Cuba and was a daughter of the late Hilario and Julianna Sanchez. She was married to Herman M. Cassada, Jr., who died in 1990. She was a member of Calvary Baptist Church where she taught pre-school Sunday school for over 31 years.
She is survived by a daughter, Jacquelyne Cassada and a son, Herman M. Cassada III; two brothers-in-law, Charles L. and his wife Ellen and Frank B. Davis, Jr., and a grandson, Herman M. Cassada IV, all of Asheville.
Her family will receive friends from 7 - 8:30 pm Thursday at Groce Funeral Home on Patton Avenue.
A memorial service will be 3:00 pm Friday at Calvary Baptist Church with the Rev. Buddy Corbin officiating.
Memorials may be made to Calvary Baptist Church, 531 Haywood Road, Asheville, NC 28806, or to the American Heart Assn, 50 S. French Broad Avenue, Asheville, NC 28801.
Memories Timeline
---