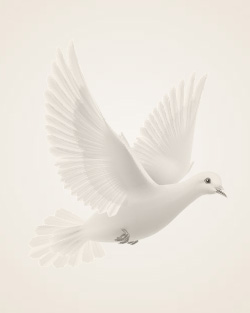 February 2, 1907 ~ April 12, 1999
Rev. Dr. Robert Gregory Tuttle, 92 of 512 Cokesbury Lane, Asheville, died Monday, April 12, 1999.

A native of Brevard, he was the son of the late Rev. Robert Gamewell Tuttle and Janie Gregory Tuttle. He was also preceded in death by two sisters, Miss Emily Tuttle and Miriam Tuttle Hobson (Mrs. Fred C.).

Dr. Tuttle graduated from high school in Greensboro and went on to get a degree from Duke University. He returned to Duke Divinity School to become a Methodist minister. A member of the Western North Carolina Conference since 1933, he served at the First United Methodist Church in Elkin; Board Street Methodist in Statesville; First Methodist Church in High Point; First Methodist Church in Hickory; Myers Park Methodist in Charlotte and First United Methodist Church in Brevard. He has served as Superintendent of the Asheville District and the Waynesville District.

Upon his retirement in 1978 from the First United Methodist in Brevard he began his part-time work at St. Paul's United Methodist Church in Asheville where he served as associate minister and Pastor Emeritus until his death.

Over the years, Dr. Tuttle's preaching has carried him to virtually every corner of the world, including Australia, South America, Russia, China, Canada, England, Poland, India, Yugoslavia and Cuba. He has written over 15 books on life, spiritual development and Christian devotions.

He is survived by his wife of 67 years, Lillian Allen Tuttle; two daughters, Dr. Betty Tuttle Newman and her husband Harry of Ft. Pierce, Fla., Kathleen Tuttle Boone and her husband Donald L. of High Point; son, Rev. Dr. Robert G. Tuttle, Jr., a Professor at Asbury Theology Seminary in Wilmore, KY and his wife Dianne of Fairview; ten grandchildren, Beth Carter and Laura Harmon of Statesville, Tempe Hickman of Boone, Jane MacKinnon of Dubai, U.A.E., Lee Boone of High Point, Greg Boone and Kathy Boone Foster of Charlotte, Julie Boone Mata of Atlanta, GA, Elizabeth Tuttle of Brentwood, TN and Eric Tuttle of San Francisco, CA, and 13 great grandchildren.

Services will be held at 11 am Thursday, in St. Paul's United Methodist Church conducted by the Rev. Karen Mouw and the Rev. Dr. Clay Madison.

Burial will be in the Littlejohn United Methodist Church Cemetery in Lenoir at 3 pm Thursday.

Dr. Tuttle's family will receive friends from 6 until 8 pm Wednesday at Groce Funeral Home at Lake Julian where he will remain until being placed in the church at 10:30 am.

In lieu of flowers, memorials may be made to St. Paul's United Methodist Church, 223 Hillside Street, Asheville, NC 28801.
Memories Timeline
Sign the Guestbook, Light a Candle