Robert F. 'Bob' Walker, Sr.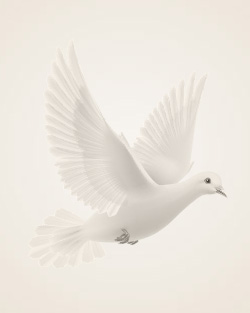 November 4, 1928 ~ November 3, 1998

Resided in: Asheville, NC
Robert Franklin Walker of Asheville, Age 69, passed
away at home, Tuesday, November 3, 1998.
Bob was born and raised in Asheville. He was the
son of the late Miles B. and Gertrude Franklin Walker.
He was a drum major for Lee Edward High School,
attended Davidson College, Ringling School of Arts
and graduated from the University of Maryland with a
degree in Political Science and Military Affairs. He
also served four years in the United States Air Force.

For 37 years, Bob and his family lived in Indialantic,
Fla. He worked as a marketing consultant for several
electro-optical companies. Later, he owned several
companies, one an educational toy manufacturing
company and the other a ceramic tile distributorship.
Bob retired in 1990 and moved with his wife
Christine back to Asheville in 1993. He was a
member of Eastminster Presbyterian Church in Indialantic,
Fla. and was associated with Grace Baptist Church in
West Asheville.

A loving husband, devoted father and a wonderful
granddaddy, he is survived by his wife of 48 years,
Christine Weaver Walker; daughters, Carol Hussami
of Asheville and Laurie Pooser of Melbourne, Fla.;
son, Robert F. Walker, Jr., also of Melbourne, Fla.
and two grandchildren, Robbie Hussami and Christina
Pooser.

Visiting hours at the residence are from 7 until 9 pm
Thursday, Nov. 5, 1998. The graveside service will be
11 am Friday in Green Hills Cemetery conducted by
the Rev. Dr. J. Derrill Smith.

Memorials may be made to Mountain Area Hospice,
P.O. Box 16, Asheville, NC 28802.
Groce Funeral Home is in charge of arrangements.

Memories Timeline
---