Robert Ferdinand Gmur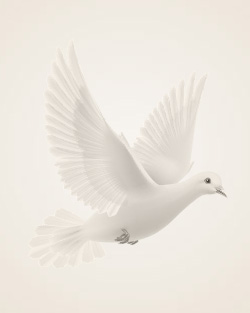 August 14, 1910 ~ January 3, 1999
Robert F. Gmur, 88, of Case Cove Road, Candler, died Sunday, January 3, 1999, at the VA Medical Center.

Mr. Gmur was born in Wisconsin and was a son of the late Robert Mark and Marie Josephine Dudler Gmur. He was married to Frances Comeau Gmur, who died in 1988. He was an Army veteran of WW II and a Purple Heart recipient. He participated in the invasion of Salerno, Italy, was captured near Monte Casino, Italy, and was interned in a German POW camp for 16 months.

Mr. Gmur was a former resident of New York City, and moved to Buncombe County in 1980 after he retired from the restaurant business. He was a member of the Catholic War Veterans Post 1914 and was a life member of VFW Post 9939, Candler.

He is survived by two nephews, Carl Comeau and Roger Gmur.

A Funeral Mass will be celebrated at 11:00 am Saturday at St. Joan of Arc Catholic Church, where he was a member, with the Rev. John M. Pagel officiating. Burial will be at Forest Lawn Memorial Park.

A Prayer Service is scheduled for 6:00 pm Friday at Groce Funeral Home, after which his family will receive friends.

Memorials may be made to St. Joan of Arc Catholic Church, 919 Haywood Road, Asheville, NC 28806.

Memories Timeline
---