Ruth Lorena Hensley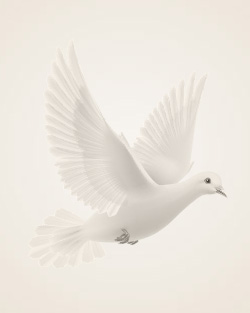 September 29, 1934 ~ May 2, 1999
Ruth Lorena Jones Hensley, of 157 Laurel Loop, Asheville, died Sunday, May 2, 1999.
Mrs. Hensley was born in Asheville and was a daughter of the late Leland and Gertrude Fitzgerald Jones. She was a graduate of Biltmore High School and received an education degree from Mars Hill College. She was a former teacher and retired from West Buncombe Elementary School. She was a member of West Asheville Baptist Church.

She is survived by five daughters, Deborah Carolyn Branch of Old Fort, Laura Hensley Qunell of Mt. Pleasant, SC, Mary Marlene Hensley of New York City, and Teresa Gertrude Hensley and Penny Hensley Luther of Asheville; a son, Fred W.L. Hensley, II of Asheville; ten grandchildren, Joyce McRary, Jennifer Cable, Cynthia Phillips, Rey M. Castillo, Jr., Carie Ana Castillo, William Hunter Luther, Patrick Lee Cloninger, Robbie Justin Cloninger, Colleen Qunell and Steven Qunell; and two great-grandchildren, Billy Joe McRary and Pamela McRary.
A celebration of her life is scheduled for 6:00 pm Thursday at West
Asheville Baptist Church, with the Rev. Dr. James H. Johnson officiating. Private interment will be Friday afternoon at Riverside Cemetery.
Her family will receive friends from 5:00 - 6:00 pm Thursday at the church.
Memorials may be made to West Asheville Baptist Church.
Groce Funeral Home on Patton Avenue is in charge of the arrangements.




Memories Timeline
---