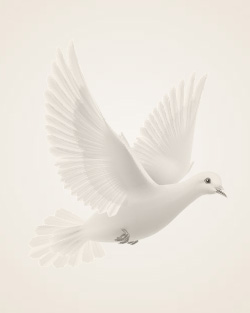 December 24, 1934 ~ October 31, 1999
Asheville - Thomas Arthur Groce, III, 64, of 129 Deerlake Drive, died Sunday, October 31, at St. Joseph's Hospital after a brief illness.

A native of Asheville, he was a son of the late Marguerite Overall and Thomas A. Groce.
He was a 1953 graduate of Asheville High School and graduated from North Carolina State University in 1957 with a Bachelor of Science degree in Chemical Engineering. His career included employment with Texaco in Port Arthur, Texas and with Dupont in Victoria, Texas.
After returning to NC State University for a year of professional studies, he then worked for Hercules Powder Co. for over 35 years. He had recently returned to Asheville from Cumberland, Md. where he was employed in Hercules' Allegheny Ballistics Laboratory, specializing in Hazards Analysis and Process Safety. He had been affiliated with the American Society of Chemical Engineers, a member of the Alumni Association of N.C. State University and the Wolfpack Club. He was a member of First Baptist Church in Asheville.

He is survived by a brother, James O. Groce, a sister-in-law, Sheryl M. Groce of Asheville and a niece, Karen Elizabeth Groce of Washington, D.C.

A service for family and friends will be held at 10 a.m. Wednesday at Groce Funeral Home at Lake Julian. Private burial will follow.

Memorials or donations may be made to the Community Foundation of WNC, P.O. Box 1888, Asheville, NC 28802.
Memories Timeline
Sign the Guestbook, Light a Candle