Tishue Rhinehart Elliott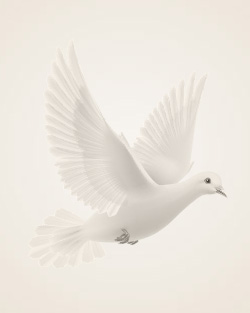 December 2, 1907 ~ August 21, 1998

Resided in: Candler, NC
Tishue Rhinehart Elliott, 90, died Friday, August
21, 1998, in the Asheville Hospice Solace Center.

Mrs. Elliott was a native of Haywood County and
had lived in Buncombe County for most of her life. She
was a daughter of the late Elaris "Sonny" and Polly Mull
Rhinehart, and was also preceded in death by her
husband Fred Elliott, who died in 1991, a son, Roy F.
Elliott, a daughter, Mary E. Kanupp, and three
grandchildren, Allen Elliott, Brian Elliott, and Deborah
H. Stepp. She retired in 1972 after 30 years with
American Enka and lived in Grand Island, FL for ten
years before returning to Candler in 1997 to live with
her son, Eugene. She was a member of Mt. Pisgah
Baptist Church.

She is survived by two daughters, Frances E.
McElrath and Beatrice E. Howell of Candler; four sons,
Henry F. Elliott and Eugene E. Elliott of Candler,
Ernest J. Elliott of Ocoee, FL, and Jimmy J. Elliott of
Umatillo, FL; 32 grandchildren, 28 great-grandchildren,
and 11 great-great-grandchildren.

Funeral services will be 11:00 a.m. Monday at
Groce Funeral Home with the Rev. Charles Sprinkle
officiating. Burial will be at Mt. Pisgah Baptist Church
Cemetery. Pallbearers will be grandsons and great-
grandsons.

Her family will receive friends one hour prior to the
service at the funeral home and request that memorials
be made to Mountain Area Hospice Solace Center, PO
Box 16, Asheville, NC 28802.
Memories Timeline
---